Sosialisasi dan Pelatihan Pembuatan Hand Sanitizer untuk Murid dan Guru Sekolah Dasar Negeri 16 Banda Aceh
Keywords:
Hand Sanitizer, covid-19, Sekolah Dasar Negeri 16
Abstract
The community service activity aims to provide knowledge and skills for students and teachers in the Elementary School 16 (SDN 16) Banda Aceh about the importance of preventing the Covid-19 virus using the Hand Sanitizer (HS) according to WHO standards. In addition, this activity also aims to foster teachers' interest in producing their own HS to ensure the availability of HS in an effort to implement the Health Protocol in teaching and learning activities. The targets of this socialization and training activity are students and teachers at SDN 16. The activity is expected to add insight, knowledge and also increase enthusiasm for entrepreneurship. The activity begins with communication with the Teacher Council to agree on training schedule. Furthermore, at the activity meeting, brochures were distributed containing information on materials and manufacturing procedures, show the materials used, providing theoretical basis and tricks in making hand sanitizers, and direct practice with demonstrations of the manufacturing process until it became a product accompanied by discussions with teachers. The activity is very useful, which can be seen from the enthusiasm of the students and teachers in following it.
Downloads
Download data is not yet available.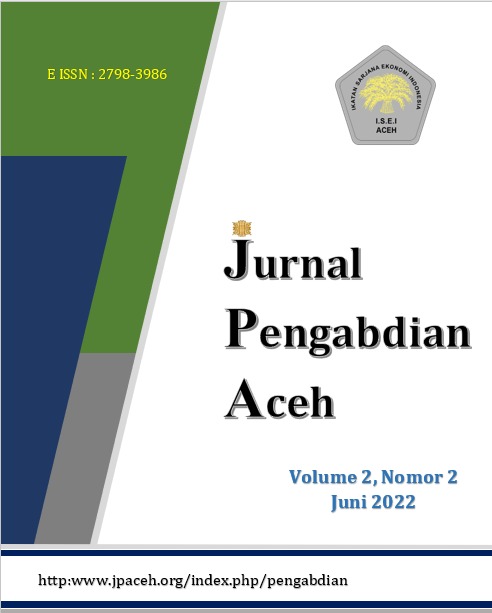 Downloads