Pendampingan Sosialisasi Pencegahan Covid-19 dengan Kreativitas Game: Pengembangan Aplikasi Permainan "A-Covid Venture" untuk Anak-anak
Keywords:
A-Covid Venture, Game, Covid-19
Abstract
Assistance in service with the aim of increasing a sense of vigilance and general knowledge about the Covid-19 Virus to Banda Aceh middle high school students. Knowledge of the dangers of Covid-19 is a very important thing to know, especially for students who are still in their active period, so that they can be more careful in making contact with other people. However, there is a problem in teaching Covid-19 to students, which students do not take seriously or feeling bored by the explanation. Therefore, this problem can be solved by utilizing education game to provide lessons on Covid-19. The method used is to introduce students to the "A-Covid Venture" learning application which is mandated to provide learning related to the dangers of Covid-19 and ways to avoid it. Utilization of learning media using a game can create a new and unique way for students to learn.
Downloads
Download data is not yet available.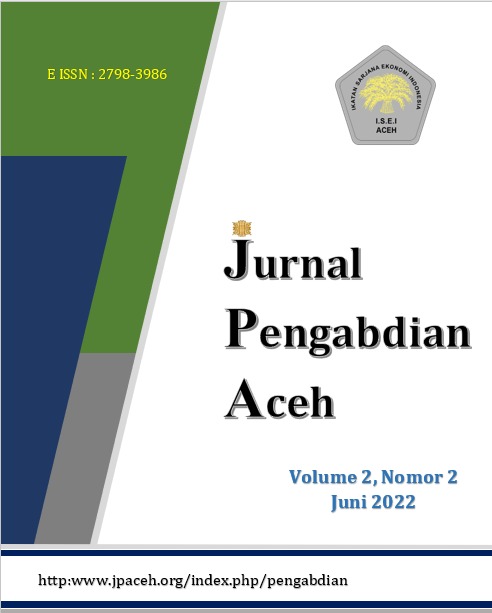 Downloads