Sosialisasi Pembuatan Perahu Nelayan Berbahan Plywood Diperkuat Serat Ijuk dan Resin Polyester
Keywords:
fishing boats, palm fiber, polyester resin
Abstract
The purpose of making boats made from plywood reinforced with fibers and polyester resin is to improve the basic technical expertise of partners to build boats by combining organic (palm fiber which has good physical and chemical strength) and synthetic so that with this expertise, partners can work individually or in groups, where the boat can be used by partner groups and the youth of Pandee Village in turn or together for their needs in various activities such as repairing ponds, caring for cages, fishing and fishing. The implementation method used is the application of making products using the hand lay up method and direct training on how to make a boat made from plywood reinforced by fibers and polyester resin, accompanied by an introduction to the basic materials used as well as how to make designs and training in direct manufacturing techniques accompanied by internal testing water. The success of this training was directly supported by the Syiah Kuala University Community Service Institute through coaching village communities, especially the village of Kampung Pandee through direct application of technology application from the Faculty of Engineering, Department of Mechanical Engineering. After going through integrated coaching so that there is an increase in the quality of the capacity of the assisted people, they also increase their income.
Downloads
Download data is not yet available.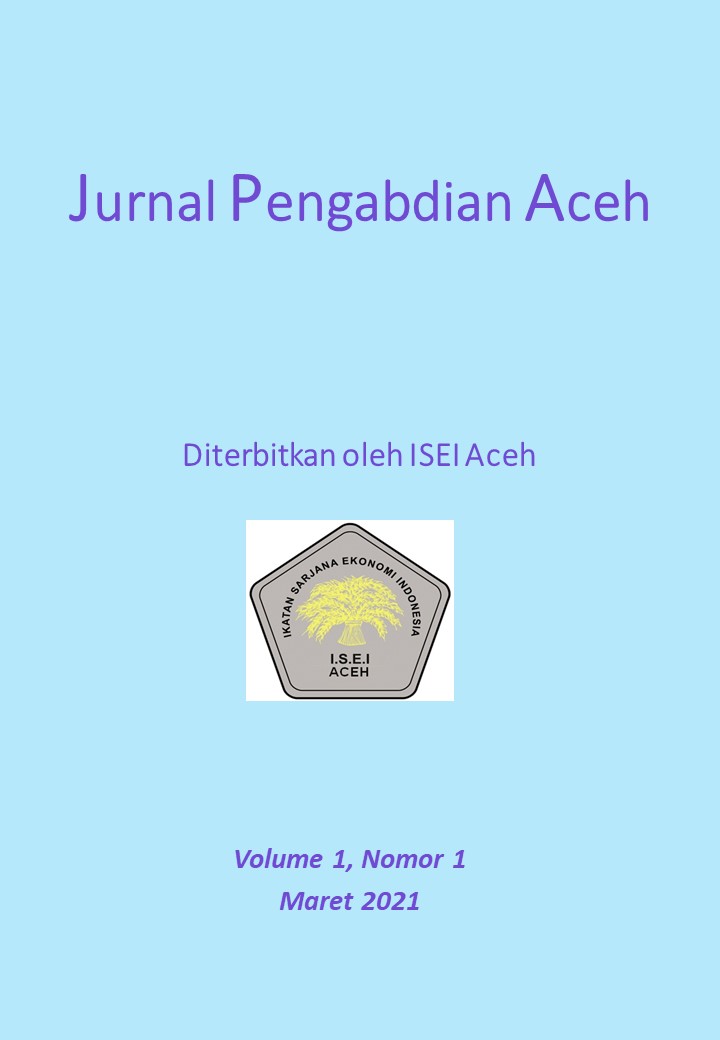 Downloads