Pelatihan Pembimbing OSB Dengan Menggunakan Metode ICARE di MGMP Biologi SMA/SMK Kabupaten Aceh Barat
Keywords:
training for supervisor, OSB, ICARE
Abstract
Aceh Barat regency has almost never won the Biological Science Olympiad (BSO) at the Provincial level. The defeat was due to the unbalanced quality of OSB mentors. To overcome this disparity, the ICARE method was used to improve the ability of OSB mentors under the supervision of Biology MGMP of SMA/SMK Aceh Barat. The training method is carried out using the modified ICARE method to increase the effectiveness of the training implementation. As a result of this training, 94.7% of participants had their first mentoring activity. 73.4% of supervisors experienced an increase in knowledge related to the syllabus, 52.6% related to question banks, and 68.4% related to OSB prediction questions. The use of ICARE was able to facilitate the training carried out with trainees of different ages.
Downloads
Download data is not yet available.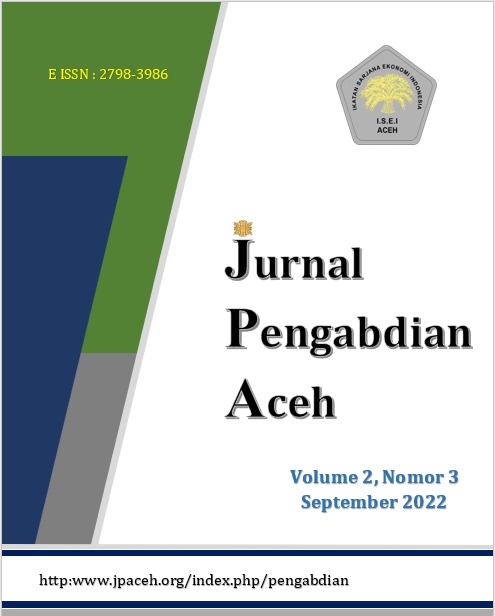 Downloads