Kesiapan Masyarakat dalam Menghadapi Inflasi
Keywords:
inflation, Lampeuneurut, Aceh Besar
Abstract
This community service activity aims to provide input and solutions to the lower middle-class community in Lamsidaya Village, Lampeuneurut, so that they are ready to face inflation in the future. The readiness of Indonesian people, primarily the middle and lower class people, can be said to be unprepared to deal with inflation, even though the people from the lower middle class themselves have the most impact. This service uses a descriptive method to socialize how people can be better prepared to deal with inflation. The results obtained from this socialization have had an impact on society. People better understand what inflation is and how to deal with it in everyday life. One of the recommendations is to manage their finances so that they are not too wasteful in spending just enough to buy their basic needs as much as possible to avoid unnecessary expenses.
Downloads
Download data is not yet available.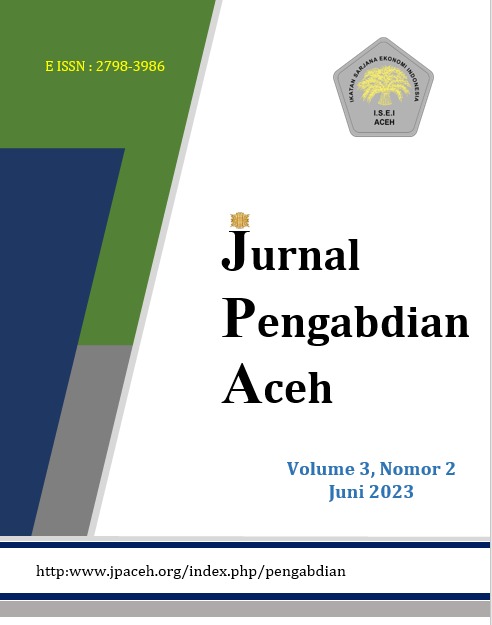 Downloads