Sosialisasi Pencegahan Stunting Pada Ibu-ibu di Gampong Baro Idi Rayeuk
Keywords:
health, stunting, nutrition, family
Abstract
Health is the dream of every human being who lives on this earth. There are many ways you can do to maintain your health, especially starting with yourself and your family. This service is conducted to socialize health early on, especially regarding stunting prevention, namely long-term malnutrition, which can cause growth disorders in children. The method of carrying out activities is by direct participation of housewives in GampongBaro Idi Rayeuek by following the socialization provided by the community service team. The service team also distributed healthy food and milk that children and pregnant women could consume during this activity. The results achieved from the service are that mothers can understand the factors that cause stunting and start implementing stunting prevention so that stunting can be avoided. The follow-up service team will be able to continue the activities that have been carried out to work together further to create stunting-free areas.
Downloads
Download data is not yet available.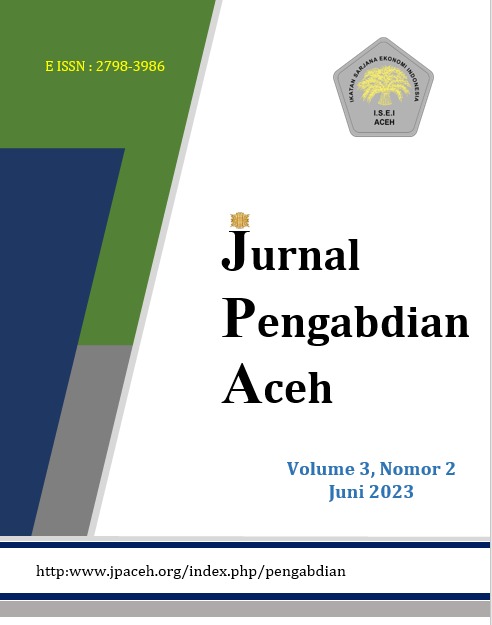 Downloads