Penyuluhan dan Bimtek Kebijakan Akuntansi Bumdes Maju Jaya Desa Sumber Makmur Kecamatan Takisung Kabupaten Tala
Keywords:
accounting policy, Standard Operating Procedures, Financial Accounting Standards ETAP, BUMDes
Abstract
The purpose of this community service is to provide technical guidance and provide solutions for the management of BUMDes Maju Jaya in dealing with the problems of organizational governance in the field of accounting and financial accountability. As a relatively newly established BUMDes, managers need to have a reference accounting policy to be able to develop the standard operational procedures (SOP) needed in regulating and accounting for their financial resources. The method used in this service is Focus Group Discussion ( FGD) and technical guidance on the preparation of accounting policies under ETAP Financial Accounting Standards. After this technical guidance was conducted, participants realized and understood that to be able to provide financial information following the qualitative characteristics of financial statements, accounting policies are required in accordance with the characteristics of BUMDEs. After this accounting policy is established, further assistance is required in preparing the SOP for Financial Reporting BUMDes.
Downloads
Download data is not yet available.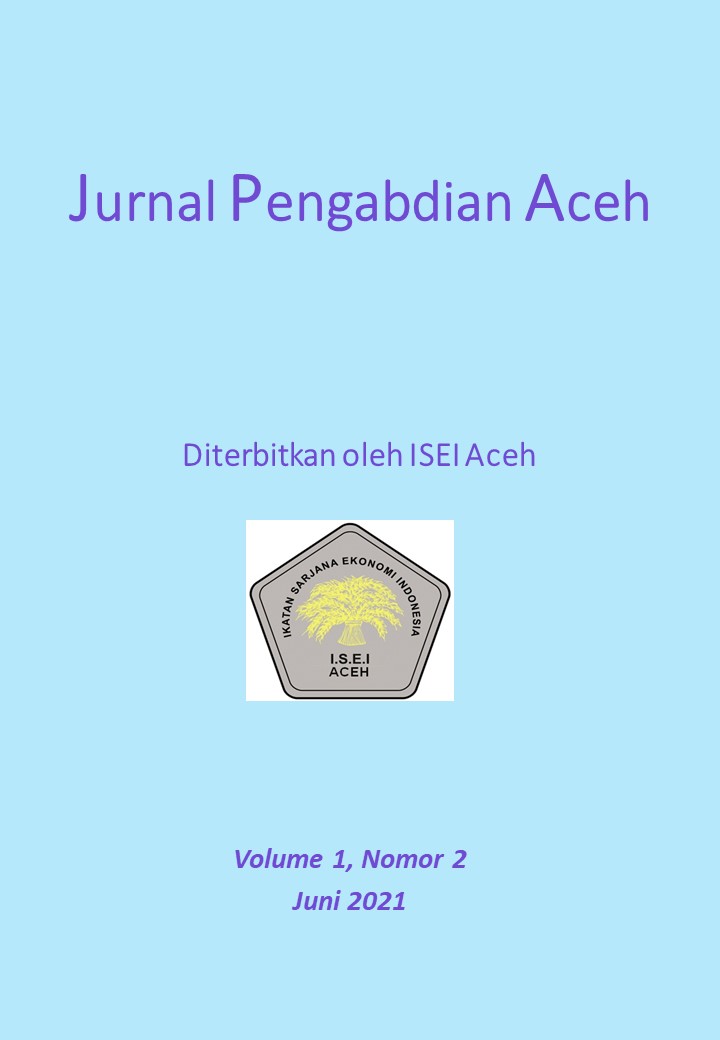 Downloads