Pentingnya Pemetaan Potensi Desa Sebagai Modal BUMDes dalam Upaya Meningkatkan Perkekomomian Desa Sumber Makmur Kecamatan Takisung
Keywords:
mapping results of village potential, BUMDes Desa Sumber Makmur
Abstract
BUMDes is the same as a company, so the company is at the village level. Of course, it is different from managing a company where there are already professionals in it. All those involved in this BUMDes are villagers. Therefore, one of the formidable challenges is the problem of organizational regulation. Many BUMDes end up running in place because they are poor in terms of organizational arrangements. Even though the board has been formed, sometimes they are not able to carry out their responsibilities properly. For this reason, data in the form of village mapping results are needed which contains the potential of the village to be developed in the future.  Increased collaboration between teams (BUMDes managers) and village officials should be realized in real terms. So that the empowerment of BMDes can support the improvement of the overall village economic business. Village potential mapping efforts are very necessary in an effort to explore village potential for the progress of the village economy in the future. So serious efforts are needed to cultivate the potential that exists in this case is the field of plantations and livestock, especially cattle in addition to other types of livestock.
Downloads
Download data is not yet available.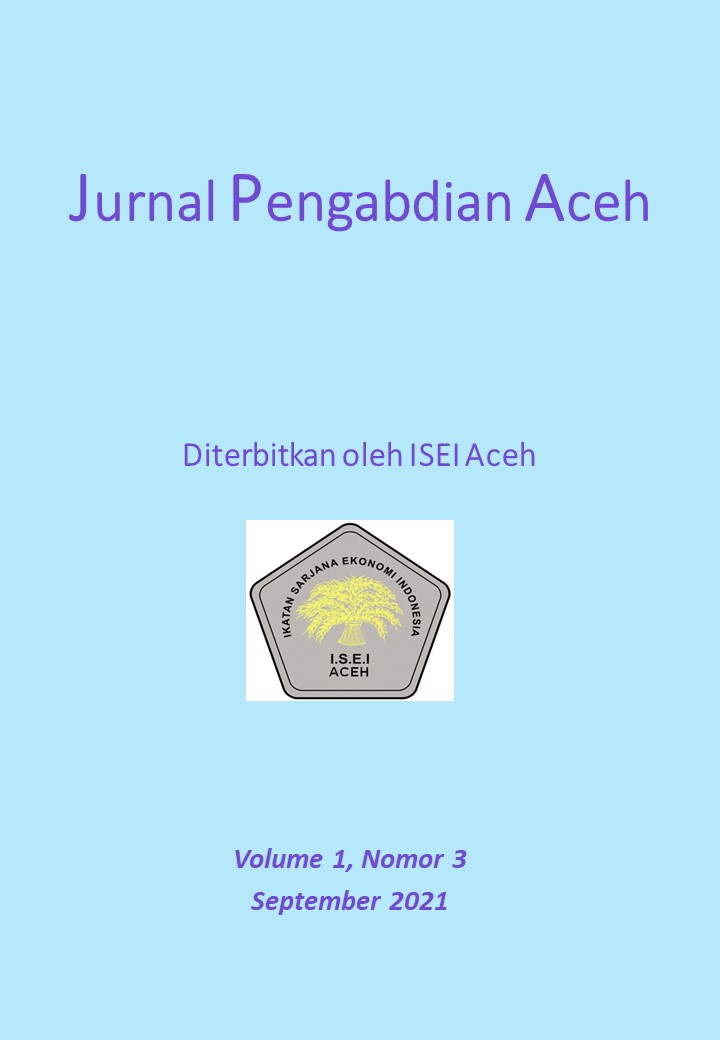 Downloads