Upaya Inovatif Peningkatan Ekonomi Masyarakat Pedesaan melalui Inisiasi Pelatihan Pembuatan Kefir di Kabupaten Aceh Besar
Keywords:
Bada village, fermented milk, kefir, healthy drink
Abstract
A community service was conducted in order to increase the community's economy through workshop on kefir production. This workshop was carried out at Bada village, Ingin Jaya sub-district, in Aceh Besar District. Bada village has a community that their livelihood depends on agriculture and livestock sector, and has a family walfare movement which initiated the production of traditional cakes. Kefir production is one of business activities which will increase the income of housewives in that village, fostered by Badan Usaha Milik Desa (BUMG). Kefir production as domestic industry has many advantages, the ingredients are easy to obtain, the process is simple, and the demand is quite high not only as healthy drink but also as skin care product. The workshop was carried out successfully, the knowledge of participants showed improvement after workshop, there was an increased in-home industry product diversification, and also increased community's income.
Downloads
Download data is not yet available.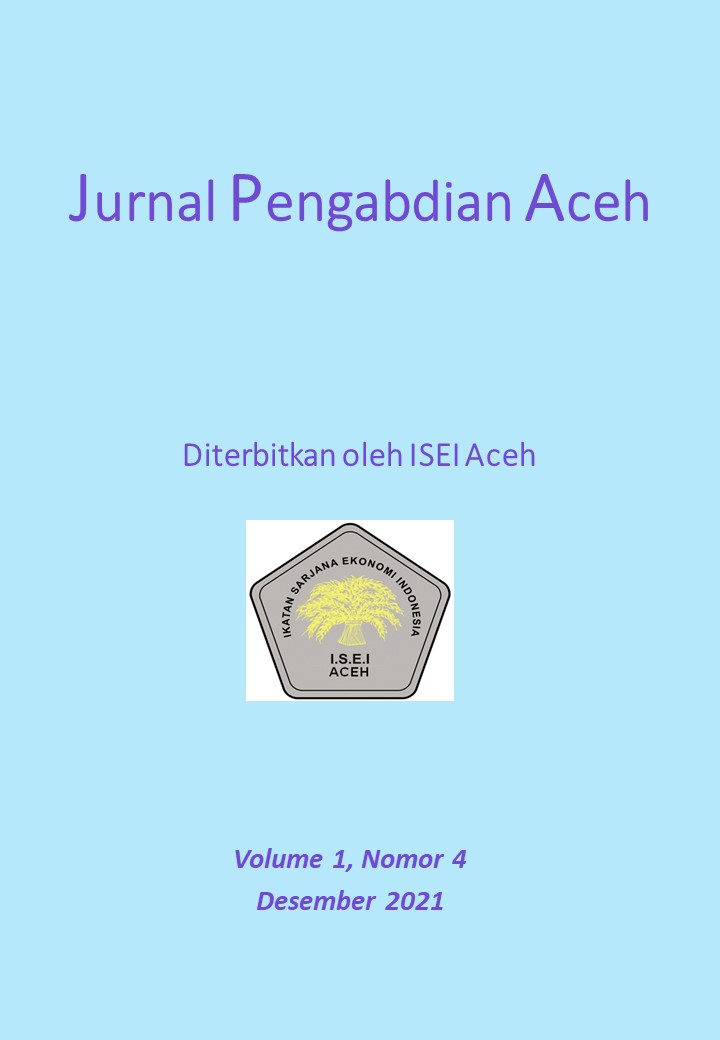 Downloads