Penyuluhan dan Bimtek Studi Kelayakan Bisnis: Bumdes Maju Jaya Desa Sumber Makmur Kecamatan Takisung Kabupaten Tanah Laut
Keywords:
Business feasibility study, BUMDes,, Takisung, Tanah Laut
Abstract
In order to improve the welfare of rural communities, the government implements independent village programs, including providing stimulations for village fund, and encouraging the establishment of BUMDes or Village-Owned Enterprises. This movement is necessary in realizing the national movement to create 5000 independent villages by providing village funds, one of which will be used to develop BUMDes capital. In Tanah Laut Regency, there are 86 BUMDes that have been formed, but only 11 are still active. Moreover, in Sumber Makmur village, Takisung District, Tanah Laut Regency, a BUMDes has been established under the name BUMDes Maju Jaya. BUMDes Maju Jaya was funded from the Village Fund. The main business of the village community is cattle fattening in addition to agriculture and independent plantations. This community service activity was held by providing integrative and sustainable technical guidance to BUMDes Maju Jaya managers. As a follow-up to this activity, it is still necessary to provide the following technical understanding and guidance: Establishing vision and mission as well as strategic plans that will become the basis for the management of BUMDes; Mapping the potential, problems, and opportunities for developing BUMDes; Understanding the business feasibility studies; Understanding the marketing management; Understanding the financial and accounting management; and Understanding the organization and its implementation.
Downloads
Download data is not yet available.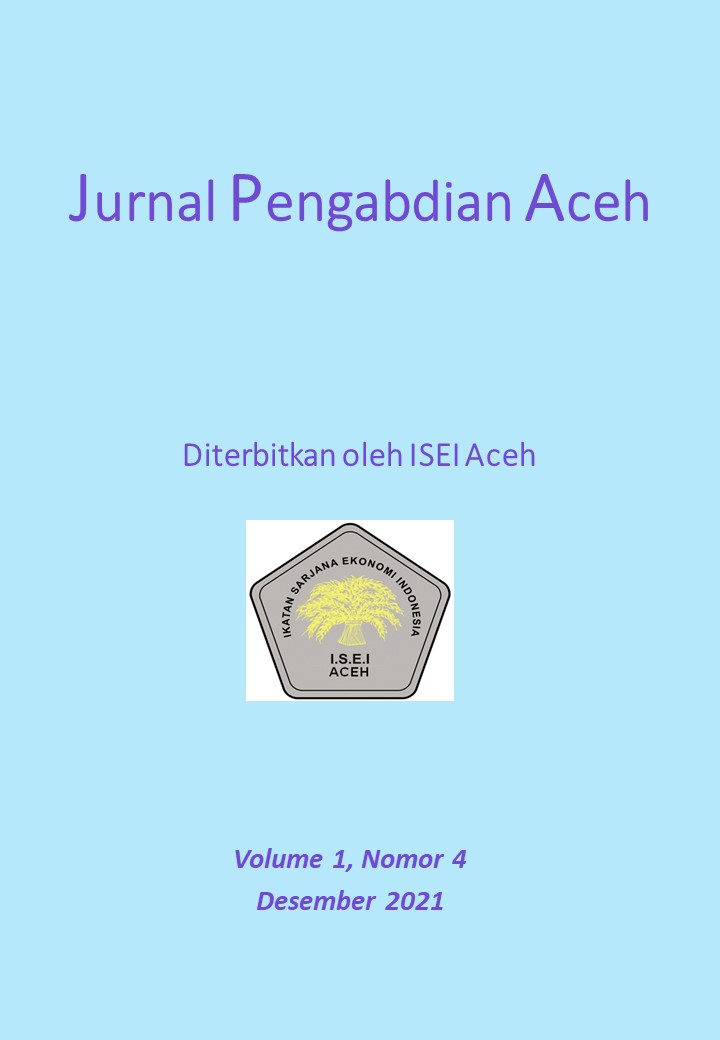 Downloads