Tehnik Penyusunan Profil BUMDES Maju Jaya Desa Sumber Makmur Kecamatan Takisung Kabupaten Tanah Laut
Keywords:
guidance, technique, profile, BUMDes
Abstract
The purpose of the service is to provide technical guidance in formulating the profile of BuMDes Maju Jaya which is located in Sumber Makmur Village, Takisung District, South Kalimantan Province. This community service activity is carried out using an outreach approach with the FGD method and technical guidance. Participants in the technical guidance include the leaders and administrators of BUMDes, plus coaches from the village government and community leaders who observe the development of BUMDes. The result of this service is that the Manager knows and understands the purpose and importance of the profile of Village Owned Enterprises (BUMDes); Managers are able to identify important components in the BUMDes profile; Managers are motivated to explore knowledge and other supporting skills to build a good profile; BUMDes managers are able to compile a simple profile, according to environmental conditions and the presence of BUMDes; And disseminate the profile to interested parties as a strategy to better introduce BUMDes Maju Jaya. In compiling the profile of BUMDes Maju Jaya, it is better to involve all relevant organizational elements and interested parties
Downloads
Download data is not yet available.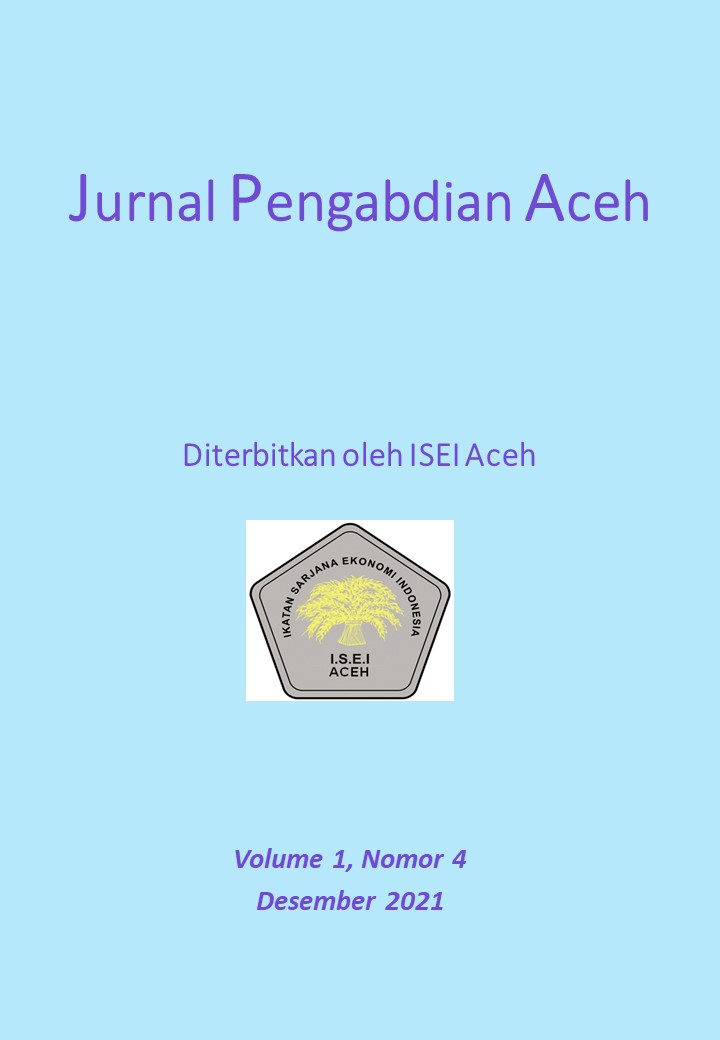 Downloads