Bimbingan Teknis Mengenai Inovasi Produk Tanggui: Objek Pelaku UMKM di Kelurahan Alalak Selatan, Banjarmasin
Keywords:
Innovation, Differentiation, Alalak Selatan, Banjarmasin
Abstract
This community service aims to understand and guide craftsmen to understand what differentiation is, stimulate them to find innovative ideas for their products and find out new market shares. So as expected that when they understand the innovation and differentiation that are expected, the craftsmen can find ideas for other functions for their Tanggui's products. The use of technology as a source of information also helps stimulate fresh ideas about the product's new functions. hoped that for the next service, guidance will continue to be carried out intensively and periodically related to the use of online media. One of them is by creating a vlog account for MSME actors to promote their products and the outcome in the form of the work of a site or video blog belonging to the MSME actors' own account, as well as guidance to develop these accounts on a sustainability basis.
Downloads
Download data is not yet available.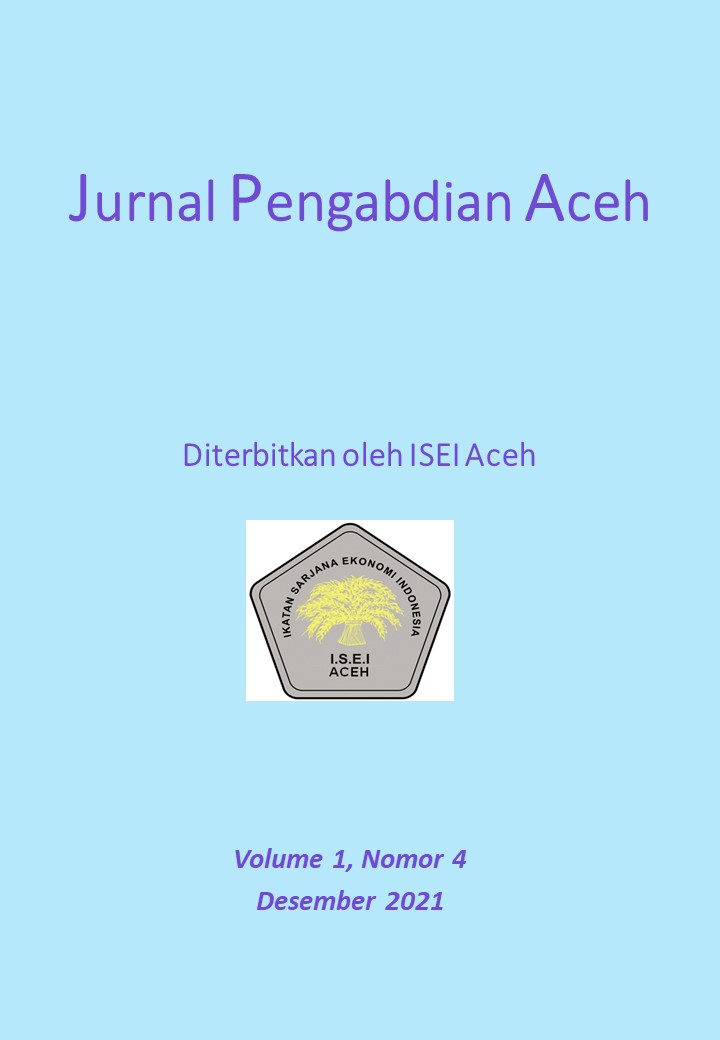 Downloads